WELCOME
Thanks for taking the time to check out our team!
---
Team 5740, the CWNC Trojanators, compete in the FIRST Robotics Competition. Click on the logo below to learn more!

---

Contact us!

---

Like us on Facebook!

Keep in tune with all things Trojanators!

---

Our School


Our team is is hosted by the Cardinal Wuerl North Catholic High School. Visit the school website by clicking on our school's logo below.

What is cwnc robotics?

The CWNC robotics team, the Trojanators, is like any athletic team, but participates in the sport for the mind. Our team focuses on inspiring students to become interested in STEM. The perfect way to do this is to design and compete with robots built by students. Not only are the students inspired to peruse STEM careers after high school or college, but they gain real world experience in a broad range of fields that exceed the areas of STEM. These skills include design,

public speaking,

project management, leadership, and much more! Best of all: "Its the hardest fun you'll ever have!"

More than robots

FIRST is more than robots. Click on the video below to learn how!

2019 First RObotics Competition Game

2018 First Robotics Competition Game


The game for the 2018 season was titled FIRST: POWER UP. Teams were tasked to design a robot to place power cubes in the switch and the scale then climb a bar. Our team spent countless hours to design and build our robot to compete at the Miami Valley Regional Competition and the Greater Pittsburgh Regional. We were picked by the first seed at the Greater PIttsburgh Regional but we lost in the semi-finals. Even though we lost the competition we won the Engineering Inspiration Award which awarded us $5000 from NASA so we could advance to the world competition in Detroit Michigan.

2017 FIRST ROBOTICS COMPETION GAME



The game for the 2017 season was titled

FIRST STEAMWORKS

. Teams were tasked to design robots to deliver gears to the airships in the middle of the field, to shoot fuel into boilers, and to climb a 5 foot rope to be ready for takeoff. Our team spent over a hundred accumulated hours designing and building our robot to compete at the Greater Pittsburgh Regional hosted at Cal U, and at the Miami Valley Regional hosted at Wittenberg University. Check out our team and robot by clicking the buttons below!

---
Powered by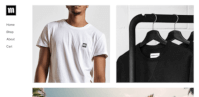 Create your own unique website with customizable templates.